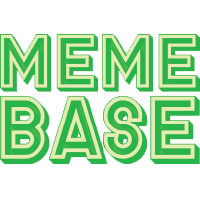 Memebase
Twitter's new favorite thing is actually more of a vibe. Users have been tweeting nonstop about "Big Dick Energy" - a new slang term that's meant to convey a humble, understated form of confidence. Y'know, the kind of confidence that comes from being, well, well-endowed.
The phrase took off following the death of Anthony Bourdain when @imbogswaget tweeted that the late chef had Big Dick Energy - and that he would have wanted us to talk about it. Weeks later, pop star Ariana Grande insinuated on Twitter that her fiance, SNL's Pete Davidson, is gifted in the phallus department. Twitter user @babyvietcong attributed their whirlwind romance to the comic's "Big Dick Energy" - and the term blew up from there.
---

Advertisement

---

---

---

Advertisement

---

---

---

Advertisement

---

---

---

Advertisement

---

---

---

Advertisement

---

15

Not everyone *wants* big dick energy.

---

me: i just... i dont feel very big dick energy lately. im feeling very little dick energy. yesterday i didnt even want to take my shirt off at the pool

therapist: excuse me

— eric curtin (@dubstep4dads) June 26, 2018

---

Advertisement

17

Maybe this has gotten out of hand.