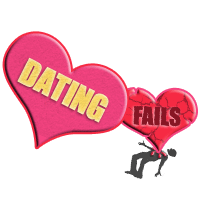 Dating Fails
His wife really wanted to buy the new Game Developer Barbie, but the doll only came as a white girl with red hair. So, Marcus made things happen and created his very own DIY Developer Barbie.
Marcus and Lisette Montgomery are both video game developers. They even started their own website WeAreGameDevs.com to celebrate diversity in the video game industry.
So, when the two found out about the Game Developer Barbie they knew it was a must have.
---

Advertisement

---

---

---

Advertisement

5

"My ultimate goal was to make my wife smile," Marcus said. "That's really what I wanted. It was a birthday present and I just wanted to make sure she was happy."