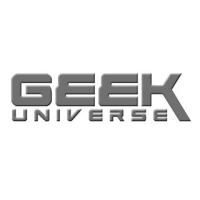 Geek Universe
Peter Capaldi Speaks Out About Sexism in the Industry
In a recent interview with Evening Standard, current Doctor Peter Capaldi had this to say about how the industry treats his female costars:

It's ridiculous that we get these old guys with young women draped round them. When I started Doctor Who and we were doing photoshoots we'd be asked if Jenna could just lie down there while I, you know" — he leaps up and acts out a young woman sprawled coquettishly about while he gets to stand and look powerful over her. "I had to say, 'Look, that's just not what we're about. The relationship between my Doctor and his companion is one of deep love. But it's a strange sort of platonic bond. It becomes clearer and more moving as this particular series goes on.

...Of course it's sexist. Most of my peers have partners their age, so if we have a dinner party with a bunch of actors, the wives or partners are largely the same age. Then you see your friends on screen and they are suddenly with some extraordinary young lady who wouldn't be at the dinner party. It's ridiculous.

Good on you, Twelve!