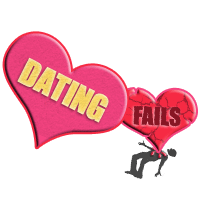 Dating Fails
Crafty Wedding Photographer Transforms Newlyweds Into Surreal Shrunken Situations
Honey I Shrunk the Newlyweds!
Thai photographer Ekkachai Saelow is changing the game with his wedding photography business that literally translates into "small person". Ekkachai uses miniature toys and his unreal Photoshop skillz to transform couples into awesome situations.
Take a look at some of his work below and follow him on his FB page HERE.
---

---

---

---

---

---

---

---

---

---

---

---