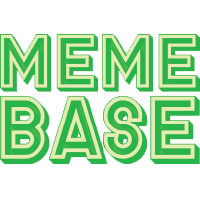 Memebase
We can't believe it - "Storm Area 51" is finally here. What started out as an extremely stupid internet joke seems to be turning out somewhat serious.
Thousands of people are reportedly set to travel to towns outside of the secretive US research base in hopes of finding aliens and other juicy government secrets.
And in case you're thinking that absolutely nothing is going to happen, as of yesterday people from all over the world have gathered in neighboring Nevada towns Rachel and Hiko to set up camp.
But unfortunately for all the excited Naruto runners and Kyles out there, the US government has ramped up its security and plans to arrest and fine trespassers $1,000.
Regardless of what actually happens, we're fricken stoked to see the memes that come out of this whole ridiculous thing.
---

---

---

---

---

---

---

---

---

---

---

---

---

---

---

---

---

---

---

---