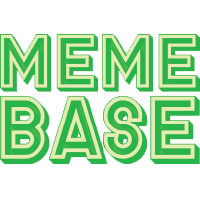 Memebase
We live in an age of fake news. Why not celebrate all the news that *sounds* fake but is actually very, very real? From drugged up raccoons to suicide machines and escapee baboons, we've tracked down some of the week's strangest headlines. Click through to the publishers for each full story. You'll either have a laugh or have a serious head-shaking moment.
1

In which a very high raccoon had people guessing his drug of choice.

---

2

This dude broke up with his girlfriend after opiates left him craving male attention. Right.

---

3

Finally, safe passage to Coruscant. Just in time for the release of 'Solo.'

---

4

These are some seriously boss baboons.

---

5

So this is why people are so gaga over Canadian healthcare. Got it.

---

6

This man *really* wanted vegetable oil for his hair clippers. Okay.

---

7

There are layers to this one.

---

8

What if phones, but too much?

---

9

Sounds like a cheery event.