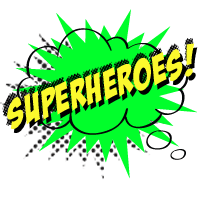 Superheroes


Spider Gwen hails from a universe in which Gwen Stacy was bitten by that rogue radioactive spider instead of young Peter Parker. In this universe, Stacy becomes the hero of New York. Introduced in a multi-universe Spider-hero crossover event, Spider Gwen quickly became a fan favorite and got her own book. The character will continue her story in October after Marvel's hero universe reboots.

This cosplay photo series from Hendo proves that Spider Gwen deserves her own movie. We don't know who owns the character. Sony? Marvel? Anyone? Let's just see this happen
---

Wouldn't a

Scott Pilgrim

-esque movie about Gwen juggling her schoolwork, her hero career and her band with Mary Jane Watson be infinitely cooler than another "with great power, comes great responsibility" Parker origin?

---

---

---

Plus, she's already been expertly cast. The best thing to come out of Sony's failed

The Amazing Spider-Man

franchise was Emma Stone's capable performance. We feel bad for Andrew Garfield, but give the girl a chance with the webslinging.