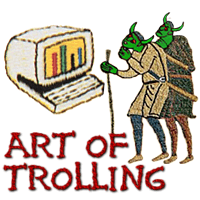 Art of Trolling
Yahoo Answers: Have You Tried Turning It On and Off Again?
Xbox Question on Yahoo Answers,/h2> Someone asks a question about not being able to sync his xbox 360 controller with his console and someone responds that he should try putting batteries in it. Thanks Yahoo Answers for helping us here today. We couldn't have done it without you.
While that would certainly solve the problem, the user certainly made no mention of the device not turning on, so it seems a bit crazy to think the guy would have just forgotten to put in batteries. It is Yahoo Answers after all. Maybe that advice was what that dude needed to get his xBox controller syncing.